During a Memorial Day Hawaiian weekend outing with beau
Brian Austin Green
,
Megan Fox
showed off a stunning six-pack.
Also turning heads: Her new tattoo.
Fox, 24, also got new ink over the right side of her rib cage.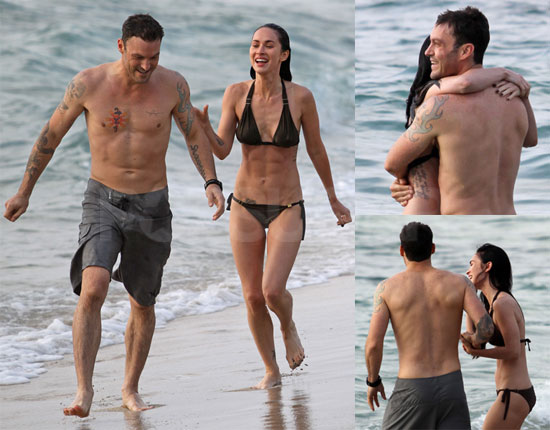 "Those who danced were thought to be insane by those who could not hear the music," reads the quote.
Fox is a big fan of getting quotes on her body. On her right shoulder, she is inked with a quote Shakespeare's King Lear: "We will all laugh at gilded butterflies."
She also has a Marilyn Monroe tattoo on her right arm. "I'm not obsessed by her, but I really admire how she represents Hollywood," she once told
Women's Wear Daily
.
Fox returns to the big screen June 18 in the supernatural western
Jonah Hex
.
She recently denied reports that she was axed from
Transformers 3
, saying that it was her decision to leave the action movie franchise.
Source:
OMG!